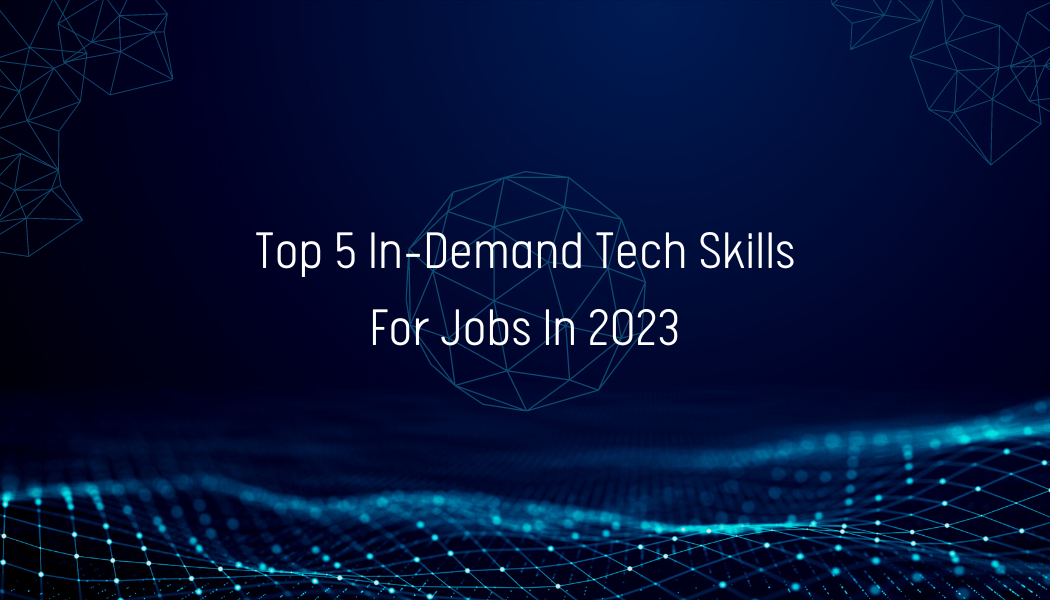 The technology industry is constantly evolving. It offers opportunities for technology professionals with high earning potential, job satisfaction and security. And because the market for candidates in the tech industry is very large, job seekers have the opportunity to find a role that truly ticks all the boxes. The job market is constantly changing which means the skills companies will need are changing. Here we look at the most in-demand skills for 2023.
Data Communicator
Data communication and storytelling will be two key skills to have this year as more and more jobs will require teams to work with data. It involves data collection, preparation, visualization, analysis, and storytelling. The focus this year is on transforming data. Additional skills such as producing data reports, and designing creative visualizations using tools will also be in demand. Skilled data storytellers can see and convey the narrative of the data. Therefore, every business will need staff who are skilled at understanding, translating, and communicating them.
Cyber Security
Cyber attacks and data breaches are on the rise. With many companies running remotes and employees using their internet networks, there is an even greater threat to enterprise data. To address this issue, enterprises are looking for cybersecurity experts to join their teams. As the increase in cyber threats becomes a serious issue, enterprises will expect every employee to be well-versed in cyber security risks and best practices.
UX Design
Technology should be usable by everyone, even those who do not have the necessary skills to work with technology. The skill of the UX and UI designer is to make technology accessible to everyone. This will be especially relevant as we move more and more into the platform age. Organizations can create applications for their customers or their employees without the need to engage software engineers and run lengthy and expensive software development projects. It is important for users (customers or employees) that the tool, application, or technology they work with has a positive, seamless experience during their work. As users continue to value the experience more than other aspects of products and services, the skills of the UX designer will become increasingly in demand.
Digital Marketing
Digital marketing involves the use of all sorts of technological solutions designed to capture the attention of customers and put your products and services at the forefront of their minds. From paid social media advertising to influencer-led campaigns, search engine optimization (SEO), email marketing funnels, and more. Good marketers can specialize in several areas, which in turn would lead to increased metrics that matter to the company. The use of various technical tools designed to grab the attention of customers and keep your products and services in the limelight are of utmost importance.
Product management
Product managers are the people who are at the forefront of developing products and services. They ensure the success of the product. To do this, they need excellent project management skills, a thorough understanding of the software development process and of a given business area, communication skills, business analysis, marketing fundamentals and other skills.