Developers owned and developers run company. We do not charge you an overhead behind your back!
Experienced team
Skilled developers that have delivered solutions for some of the biggest brands.
Risk free
Two weeks sprint trial. If not happy with the result, we would reimburse you.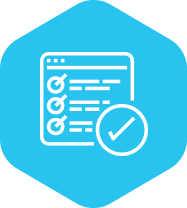 Control
You are in control, communicating everything with the developer from tasks to charging.
Skill Sharing
We are a team that values skill sharing and group problem solving. You could tap into a vast knowledge network.