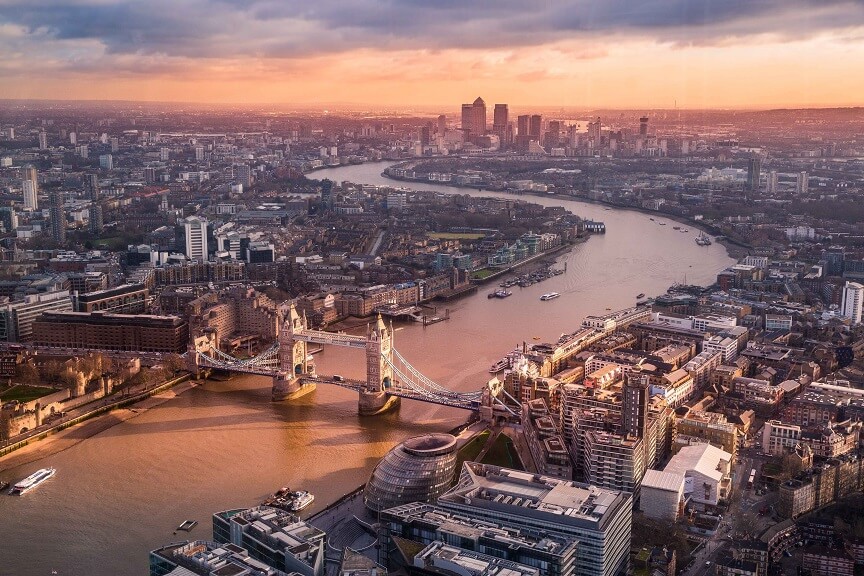 In 2016 the people of UK decided to leave the European Union after a referendum. Two and a half years later there are more unknowns and open questions than at the start. It seems that there is a multitude of outcomes, none of which have been determined yet.
So far the UK start-up ecosystem has been generally unaffected. On the contrary, investment in Start-ups has risen after the Brexit decision Recent developments, however, leave room for worry as no-deal Brexit looks probable. Transferwise was one of the first prominent Startups to raise the alarm as it activated its contingency plan and applied for a license in Brussels earlier this month. We take a look at the two most common Brexit threats that Start-ups face and their possible solutions:
Risk#1: Tech employees shortage and rising employee costs
EU professionals already form 10 % of the workforce in the UK. A recent survey of members of the union Prospect has found that two-thirds of EU citizens working in a range of specialist sectors say they might leave the UK because of Brexit. Needless to say, this would hurt tech startups. It would be harder to recruit skilled professionals and their salaries would go up. Many Startups have limited runway, in terms of time and financial resources. If they need to wait for months to hire a good developer, it would impact their time-to-market and overall chances for business success.
On the other hand, even if the majority of employees decide to stay, all of them will have to come in through the Tier system. This means that those relying on an international workforce will have to incur the cost of registering as a Licensed Sponsor and all the issues associated with being a Licensed Sponsor.
Possible Solution:
Find a nearshore partner that could help you out with your tech resource needs. For years UK companies have looked east when it comes to tech talent. For example in Bulgaria, Startups could find booming IT industry, great technical expertise, good English skills at a reasonable cost.
Risk #2: Currency risk
After the referendum in 2016, the pound slumped to a 31-year low. No-deal Brexit would most probably have a similar effect (at least in the beginning) as markets would be uncertain around the future of the UK economy.
On the one hand, this would make British products and services cheaper for export. On the other hand, UK companies would pay more for the same services from abroad.
Possible Solution:
Negotiate prices with your current vendors and sign new partnership agreements or forward contracts.
Risk#3: No Access to the Digital single market
Starting 2015 the European Commission started implementing its Digital Single Market strategy, which seeks to harmonize the rules across members regarding the distribution of digital services. This would lead to difficulties in selling new products and services from the UK.
Possible Solution:
Apply for Estonian E-residency. Estonia is the first country that offers E-residency. This is not an equivalent of normal citizenship but allows foreigners to set-up companies and business accounts in the country. The application is done entirely online and costs only 100 Euros. With the residency, you could establish EU counterpart to your Startup.
Although no-deal Brexit is unlikely to happen, it is a wise idea for UK start-ups to insure themselves for this scenario. If you are a UK Start-up looking for tech expertise or resources, contact us today.