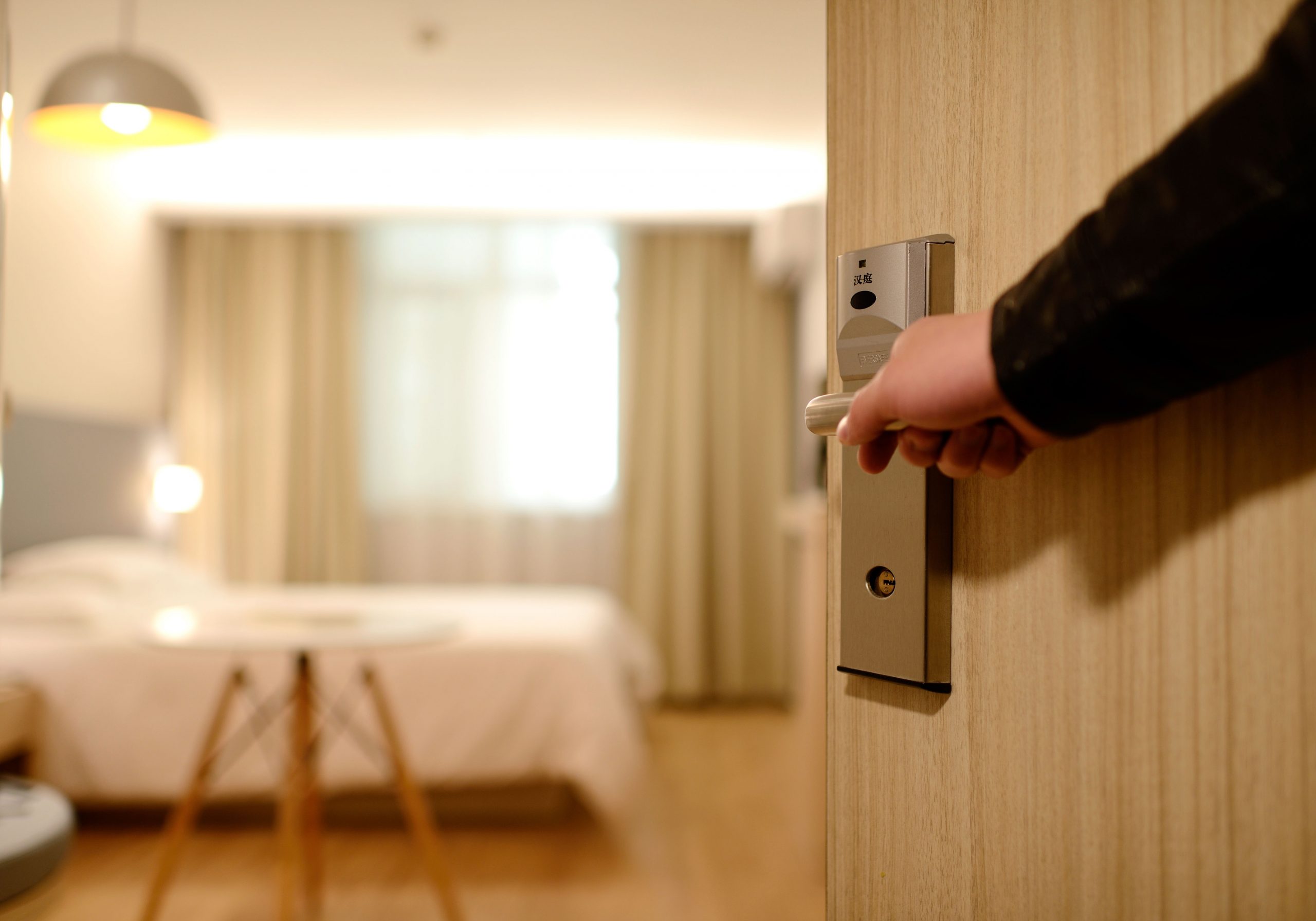 Once long ago, hotels, motels, and other hospitality businesses occupied a fairly simple space in people's lives. They were a place for guests to lay their heads away from home. But anyone who has spent time in the hospitality industry in the last several years knows that the role of technology in hospitality businesses has drastically expanded. Although the hospitality field was one of the main casualties during the COVID epidemic. This is yet another reason for the technology to bloom and expand the possibilities for the future travel experience. In the following article, we will look at several trends in Hospitality Tech that will dominate in 2021 and the years to come.
1. Voice Search & Voice Control
Voice search is a rapidly growing technology trend within hospitality due to a surge in the number of guests turning to voice search in order to find hotels, restaurants, and cafes. So it is worth taking the time to properly capitalize on this and make sure your website and booking engine are structured so that the voice search can be used properly.
Moreover, this could include everything from the use of smart speakers in hotel rooms, allowing for control of the various in-room devices, through to automated order taking in restaurants and cafes, meaning customers will no longer need to wait for waiting staff to take their order.
2. Mobile Check-In
Mobile check-in hospitality tech is another important area to give consideration to. Mainly because it can help to improve the customer experience at the point of their initial arrival. This is especially beneficial because first impressions can have an enormous impact on how customers ultimately feel about their stay.
Crucially, mobile check-ins swerve the need for face-to-face customer interactions, meaning customers can potentially have greater flexibility in terms of when they check-in. This ties in with wider contactless technology trends within the hospitality industry and can be especially welcome for those who are nervous about COVID.
3. Robots room service
Many hotel brands have already adopted robotics to transform room cleaning and room service operations. The rise of service robots has unleashed a new era of guest hospitality. Guests are excited to take services from these robots who are here to assure utmost safety, hygiene, and comfort. 2021 will have a new brigade of robot butlers delivering your snacks, toiletries, or other amenities to guest rooms. They are now your front desk managers. From providing basic information such as the spa and gym timings, best places to hangout, popular shopping hubs to personalized information for a guest's needs.
4. Integrated Guest Applications
The vision of the connected guest entails nearly every aspect of the guest experience. Something as complex as that needs a single hub from which to operate. And guest apps for personal mobile devices are the natural place to host all of these functions. A smartly designed application combines everything from deal notifications to hotel services to loyalty programs. If you see a guest used the group rate for a conference, you could use the app to electronically send your guest the event itinerary, complete with an interactive map of meeting spaces where sessions will be held.
Likewise, innovative developers serving the hospitality industry are offering interesting capabilities. That can be integrated into these hotel applications that grant guests increased ability to engage with hotel staff and other guests at the hotel.
5. Predictive Analytics
It's been said that knowledge is power. As more technology is added to improve the guest experience. The software and devices will produce more and more data about how guests interact with staff and the amenities throughout the campus. Based on when lights or the TV turn on, staff can know the average time a guest wakes up. With the mobile app on the devices and IoT sensors throughout the hotel, staff can know how long it takes to get from any room to the lobby. These profiles can be saved and follow guests as they go from property to property. Thus, adapting their experience to be more consistent regardless of where they stay.
6. Virtual Reality
The value of virtual reality raised a discussion once again within the travel and hospitality industry. Given how many vacation plans have been put on hold due to the COVID crisis. Travelers, as well as hoteliers, are inevitably missing out. Travel restrictions or simply the fear of leaving the safe space we have at home are making us look at vacation plans with caution; but the wanderlust, however, is still there – maybe even more than before. This is where VR can come in place and become an integral part of a hotel's marketing strategy. 
There has never been a better and more effective way of awaking that wanderlust in travelers such as virtual reality. Hotels can provide a teaser of the accommodation, the rooms, the location, the beautiful beaches or pool areas, the breathtaking views. Anything that can be visually striking for potential guests. Furthermore driving them to book the hotel once they resume their normal travel plans. What not even go the extra mile and showcase the new hygiene and safety measures taken by the hotel. Let travelers see the effort that you put in and the care that you have for their safety and wellbeing.
It remains to be seen what 2021 will bring to the table. While we are all regarding the new year with caution, the technology always brings a plus of excitement. Where there are problems, there are solutions, and we are excited to see what's in store for travel and hospitality, despite the hardships!