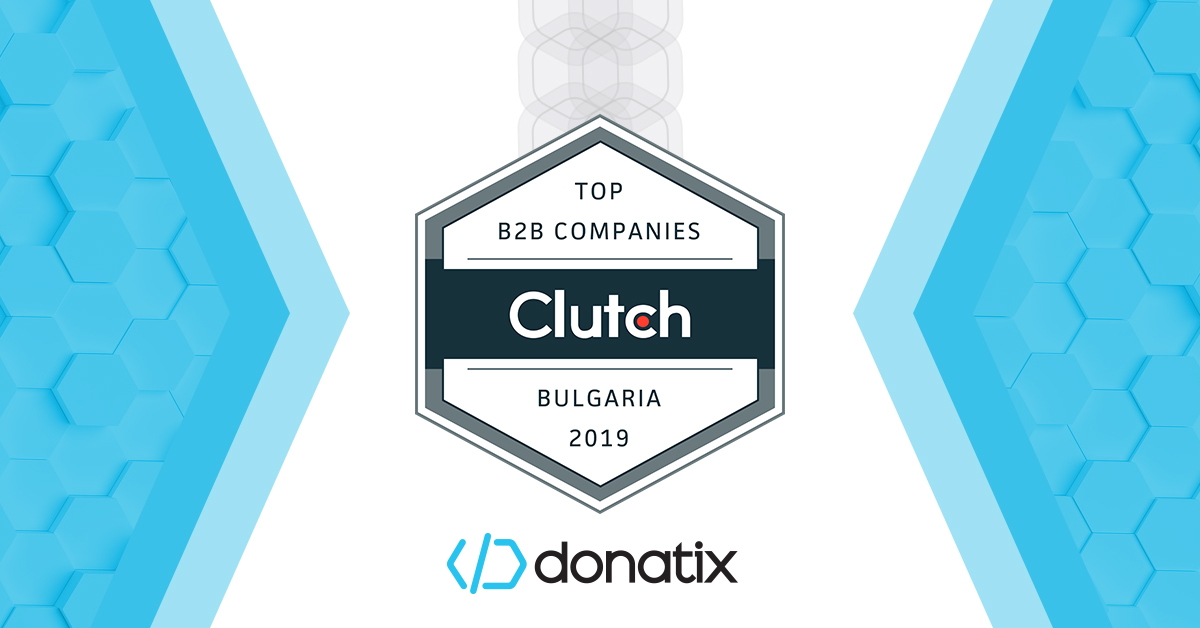 There are important steps to take when modernizing an app or developing new software.
If you're thinking of starting a project, make sure to find a partner who knows what they're doing! That's where Donatix comes in! We are thrilled to announce that Clutch's Bulgaria research has named Donatix one of the top B2B in the nation in the development category.
Based in Washington, DC, Clutch is a B2B market research firm. Their team of independent analysts rates and ranks companies based on data they collect directly from the clients of companies lists on their site. This ensures that their rankings are fair and transparent. We are thankful for all of our clients who have left us reviews and made this award and our 4.9-star rating possible!

"We are extremely proud of this award. It is a great recognition for the efforts and hard work of each of our amazing team." – Dobromir Kotsev, CEO
The Manifest, Clutch's sister site, compiles the best development resources in Bulgaria to guide customers through the buying decision. The site features shortlist of companies alongside descriptions of their services and their notable past clients. We are also ranked as a top app development company in Croatia on the Manifest! Their third site, Visual Objects allows clients t0 to search through companies' portfolios to find the best fit for their projects. Visual Objects' research on Bulgaria has named Donatix a top web design firm.
We are thankful for all of our clients who have allowed us to be part of their projects! Thinking of starting up a new project? Don't hesitate to contact us!